Elmo and Arkin Magalona @ candy Fair 2010 • Sept, 2010
FACEBOOK fan profile• Sept, 2009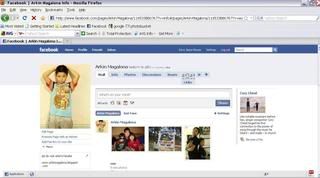 CLICK HERE! to become a fan

Arkin Magalona plays Itchy the Grump • Sept, 2009

Arkin's I/M pictorial pics; July, 2009
Arkin presentation • July, 2009
courtesy of Lester Valdellon
Arkin @ I/M clothin launch • July, 2009
photo's credit to I/M multiply.
Arkin endorsed I/M clothing co. • June, 2009
Arkin Magalona, the nine-year-old son of the late rapper Francis Magalona, showed no signs of inhibition when PEP (Philippine Entertainment Portal) visited him earlier today, April 14, at Xavierville subdivision in Quezon City, where he was having a pictorial for a clothing apparel. Though initial negotiations for the endorsement were relayed to his mom, Pia Arroyo-Magalona, the final decision still came from Arkin himself. "Is Tita Jenny [Guzman-Alinea, owner of I/M] going to give me all my clothes?" Pia recalled her son asking during a conversation. "Yes," replied Pia instantly. That pretty much sealed the deal.
Arkin's fashion sense, according to Pia, resembles that of his dad. "Mahilig din siya sa clothes, pero practical siya. Gusto naman niya 'yong mga design. So, sabi ko, he's going to have exactly the same designs as the adult version. So, natuwa naman siya sa ganun, plus siyempre I told them naman 'pag merong job, di meron silang compensation. Pero it's not as if they can use that money for anything lang and everything they want to buy," said Pia. LIKE FATHER, LIKE SON. Arkin endeared himself to the public when he joined his father in the "Super Proxy" music video a few years back. The father and son tandem were likewise joined by ex-Eraserheads and now Pupil frontman Ely Buendia and his son, Eon.
Pia strongly believes that Francis's enthusiasm in encouraging his children to face the camera helped tremendously in developing their self-confidence. She said: "Siguro 'yong pagsama sa kanya ng dad niya, silang lahat, e, 'pag may opportunity sinasama niya [Francis] sila sa whatever project. So it's natural for them."
Arkin, according to Pia, can be moody at times. But that doesn't take away his innate charisma and ease once the camera starts rolling and clicking. "Kumbaga sa photo journalism, walang bad angle, so Arkin is lucky to be like that. Very natural siya kung kumilos and then the camera takes to him very kindly." Arkin will serve as the face of I/M's kids apparel line complementing the adult line endorsed by actor, Gabby Concepcion.
Francis M suffers from leukemia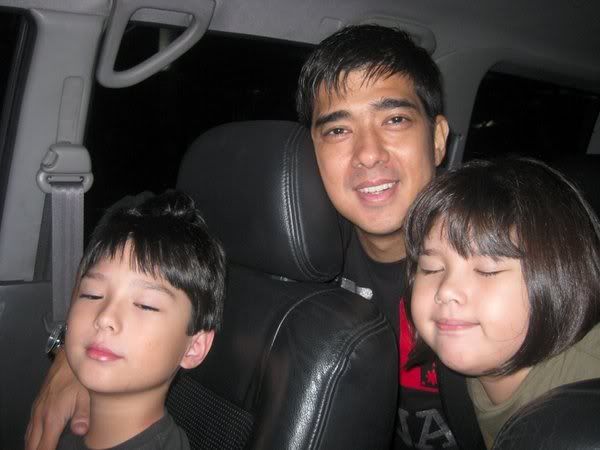 MANILA, Philippines-- Rap musician-TV host-actor Francis Magalona has been diagnosed with leukemia and is undergoing more tests. A son of the popular 1950s movie tandem Pancho Magalona and Tita Duran, the 43-year-old father of eight children is appealing for sobriety as he prepares to fight the disease. "I don't want a media circus. I want privacy with my family," Francis said in a phone interview with the Philippine Daily Inquirer as he waited for his attending doctor. "What I'd rather talk about is how to we can solicit blood donations to replace the supply that I have consumed in the hospital." Francis' wife, Pia Arroyo-Magalona, said her husband started exhibiting symptoms in March this year. "It was very gradual, hindi siya biglaang lumabas [it didn't manifest right away]. We don't want to use the word 'curable,' but the doctors say it's treatable." Pressed for more details, Magalona said that he will issue a formal statement Thursday (Aug. 14) on the noontime variety TV show "Eat Bulaga" where he is a regular host.

New Layout!!

You may of noticed we have a new layout theme, its by Ann Design's contact ann at mayannasis@yahoo.com

More Icon's Grab it now!
Since We're now back i made 6 Icon's for Arkin ,hope you like them
Dyesebel Pictures in Palawan
Courtesy of Mrs.Pia Magalona
Arkin nido commercial
Nido pictures/screen caps
Superproxy music video
Added Videos
Directed by Saab Maglona